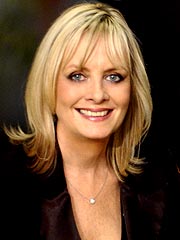 Don't get me wrong. I love Twiggy. I was heartbroken when she left last series. Heartbroken. But I was ready to oset my feelings aside and welcome Polina with open arms. So why is it that she's turning more into a clone of Twiggy, every single week? Or is that just me? Sorry I couldn't find better pictures.
Oh, and Tyra? I'm sorry but the whole nude thing? Not really working for you.
And Joslyn??? Instead of Elina???? Why??????
And on to my other Monday night viewing (I promise I'll go after this) I don't think I can watch Grey's Anatomy any more. It just makes me cry.
x